Ever since the Covid-19 pandemic hit over a year ago, many professionals across different industries have been on an endless loop of meetings with their coworkers, clients, and/or bosses. According to The Muse, if you're middle management you might spend 35% of your time in meetings. For upper managers, this number is even higher, reaching 50%.
Meetings are an important way to make big decisions and get an understanding of what is going on with the company, but they can be draining and time-consuming.
Fortunately, you can make this process smooth and easier for everyone, with a wide set of tools. Here's a list of three applications that can help you get the most out of your meetings.
Zapier
Zapier is a tool that helps you automate repetitive tasks between two or more apps—no code necessary. When an event happens in one app, Zapier can tell another app to perform (or do) a particular action.
This platform can help you prepare by setting up an automated reminder, so you log in on time. You can also create a workflow that will automate the creation of a Meeting agenda with Zaps for Google Docs or OneDrive OneNote. Zapier is perfect if you have to do repetitive tasks like creating documents, presentations, or simply scheduling reminders for everyone.
Trello
Trello is a wonderful productivity and collaboration tool. And it can be used to manage your meetings. You can share agendas with your team and get an overview of what is discussed, by using a Trello board. They also have a few example boards you can draw inspiration from when setting up your agendas.
Trello enables you to create and manage tasks, supervise your team through different board activities, create deadlines and much more.
Hubspot Meetings
HubSpot's meeting scheduling tool provides users with a personalized booking link they can share via email to invite people to view their availability and book time. When someone schedules a meeting, it will be added to your calendar and pushed to the CRM automatically.
This tool integrates with both your calendar (Google Calendar, Outlook) and HubSpot CRM (free forever), so setting up meetings with customers, prospects, or leads is a painless process. HubSpot Meetings is part of the HubSpot All-In-One WordPress plugin. By adding this plugin to your WordPress site, you'll gain access to HubSpot's free CRM, marketing, sales, and customer service tools, as well as HubSpot Academy — a free online educational resource.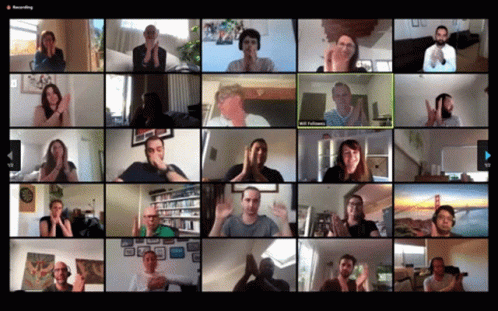 The right meeting software can help you hold meetings that deliver what you want. They harness technology to solve your biggest web conferencing headaches and stop unproductive meetings in their tracks. So, don't be afraid and check if any of these adapt to you and your company's needs.
Do you need help choosing your next meeting platform? You can click here to register for a free consultation and check the different marketing services we provide for our clients.
---